ARE YOU LOOKING TO SAVE MONEY ON A NEW BOILER?
15 years experience in the boiler installation industry.
Accredited installers of Worcester Bosch, Vaillant, Ideal & Baxi, all A-rated boilers with up to 10-year guarantees.
Swift, professional installations with dedicated aftercare.
Get a FREE quote
Condensing boilers are water heaters fuelled by gas or oil. They achieve high efficiency (typically greater than 90% on the higher heating value) by condensing water vapour in the exhaust gases and so recovering its latent heat of vaporisation, which would otherwise have been wasted.
Combi boilers are the most common boiler type in the UK with over 70% of UK homes choosing them. Combination Boilers work by instantly heating water from the mains as soon as a shower or hot water tap is turned on making them efficient and also there is no need for a separate water cylinder or tank.
In 1996 the government passed a law that requires all landlords, who rent either part or all of a property, to have all household gas appliances and pipes checked every 12 months. They are also expected to hold a Landlord certificate for Gas Safety (CP12) that attests to this effect.
Unvented water cylinders store water at high pressures and are therefore able to supply water at similar pressures to the cold water supply.  The increased pressure also ensures better showers without the need for pumps.  With both hot and cold water services fed from the mains, there is no more need for a cold water tank, keeping loft spaces clear, and pipe work to a minimum.
If you are planning on having your home renovated then perhaps it is worth considering having a water underfloor heating system installed. Underfloor heating installation (also known as underground heating or water underfloor heating installation) and free up wall space (no need for radiators) and give a clean interior design.
LPG/Oil fired heating can be a popular alternative to a number of people within their homes especially those who live in the countryside or off grid.
Oil fired boilers can form an efficient part of an oil heating system within your home or what some call oil fired central heating.
"Excellent company! Jamie came when promised and did the work cleanly and efficiently for a fair price. I'll be contacting JSC whenever we need heating sorting out."
Janette Humphries
"Jamie is the hardest working tradesman I've ever used. He goes far beyond what's expected to make sure everything is right. Would definitely recommend him."
Chris Harding
"Jamie installed a completely new boiler system into my flat! I was extremely pleased with work, timings, helpfulness and professionalism. Highly recommend."
Sarah Farrah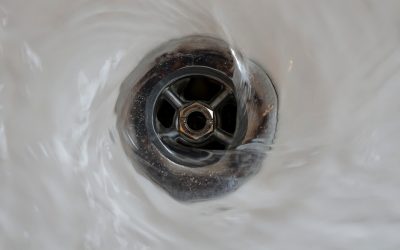 Winter is a common time for plumbing emergencies to happen. From frozen pipes to destructive leaks, it's important to know how to deal with any plumbing emergency that unfolds.
read more